Investing in Membership with the Highland County Chamber of Commerce is a one of the most affordable steps
you can take to add visibility and credibility to your organization while also supporting the local economy.
Check out our current benefits below, and apply today!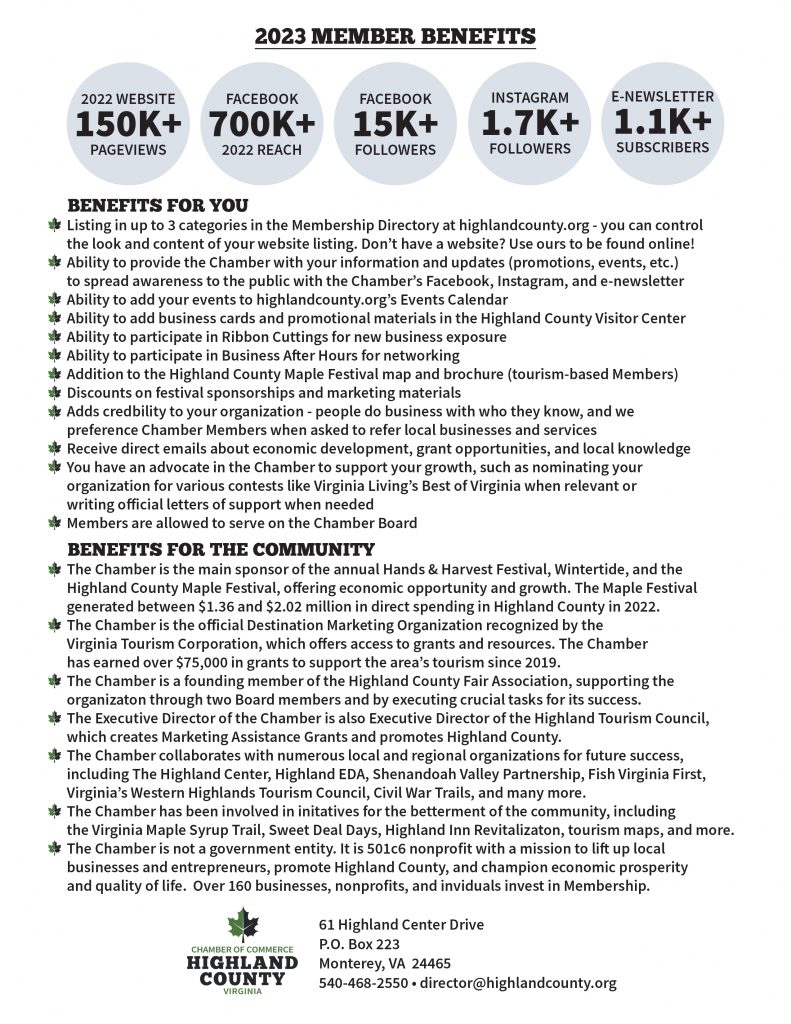 For a printable pdf file of the above benefits, please click here.