What are those painted wooden quilt blocks adorned on barns and houses in Highland County?  They are barn quilts!  Beginning in 2011, Highland County was the first county in Virginia to have its very own Barn Quilt Trail.  With interesting names like "Five Reds," "Colaw Apple," or "Jacob's Ladder," each barn quilt tells a story, usually with significant special meaning about the owner, nature, family, business or design.  When you follow the Highland County Barn Quilt Trail, you'll wind your way through our back roads with a purpose.  Enjoy the beauty of our hills and hollows, fields and forests and the stories of the people who are part of this community.  Can you spot them all?
A brand new Barn Quilt Trail brochure with new barn quilts and stories is here!  Click on the green "Barn Quilt Brochure' below for a full pdf file of the brochure, or click individual jpeg images at the bottom of this page to see information, stories and directions on nearly 60 barn quilts.  Get your physical copy in Highland County at select locations or email events@highlandcounty.org.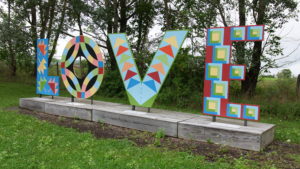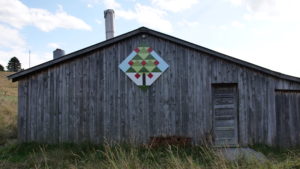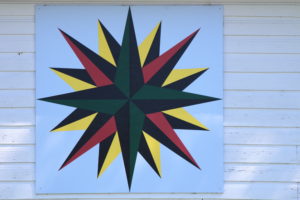 Want to color in your own barn quilt?  Choose from one of the following 4 designs at the end of the brochure files below, print and have fun creating your own!  Happy trails!