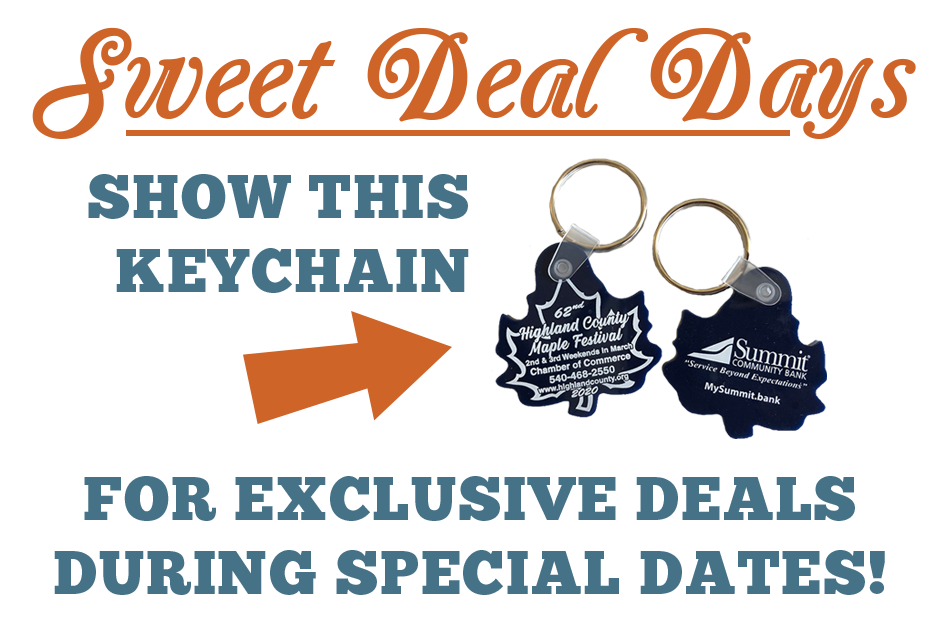 OUR 2022 SWEET DEAL DAYS HAVE PASSED.
CHECK BACK AFTER MARCH OF 2023 FOR OUR NEXT EVENTS WITH A NEW KEYCHAIN!
All deals listed are solely the responsibility of the participating organizations.  The Highland County Chamber of Commerce is not financially responsible for implementation of deals.  Deals are subject to change at any time with or without notice.  If there is an error, please contact us.