In 1847, 416 square miles of spectacular mountain terrain were formed into Highland County out of portions of Bath and Pendleton counties.
The county received its name from its prevailing high altitude; it has one of the highest mean elevations of any county east of the Mississippi River.
With its peaceful streets, small school system, fresh air, and inspiring location, Highland County is an ideal settling place for young professionals, families, and retirees. Perfect for those seeking rural solitude and a refreshing sense of freedom, this remote region is characterized by endless vistas, unspoiled forests, pristine waterways and open farmland.
Browse our membership directory to learn more about the businesses, nonprofits and individuals that make our county excel.  If you'd like more information about relocation, including brochures and other materials, please call 540-468-2550 or email events@highlandcounty.org.  We're happy to help!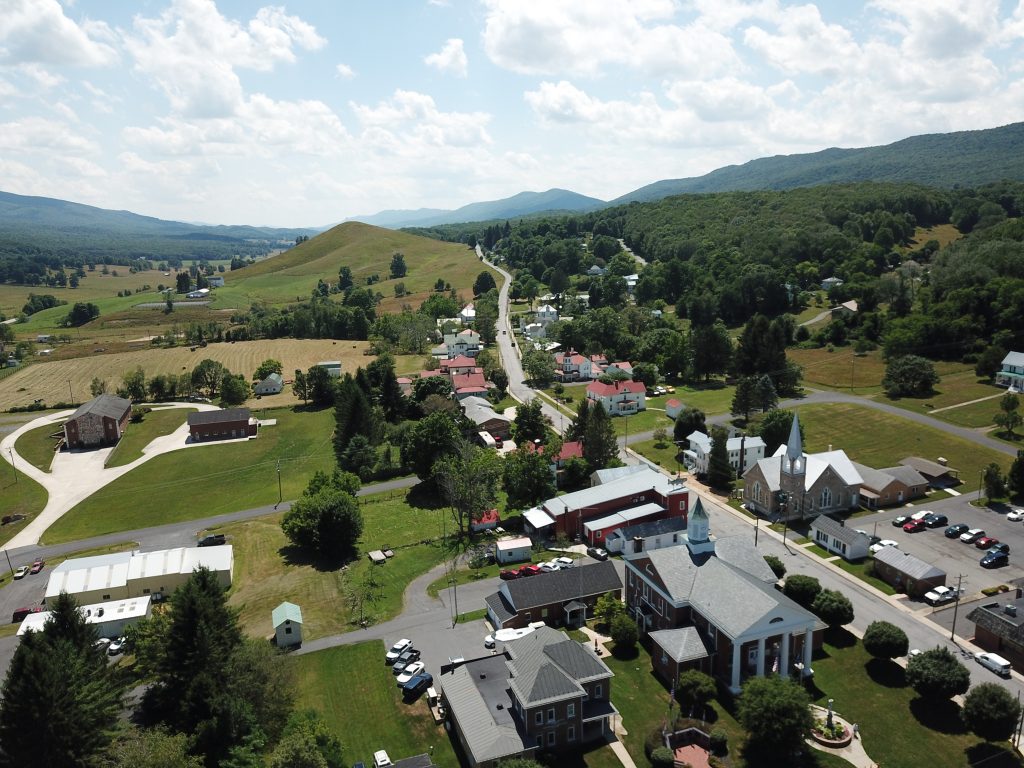 Our website provides you with all kinds of information about Highland County.  If you're looking to relocate, these are some of the most helpful pages you can click on to guide you to learn more.  Below are even more resources from our area that we hope you find useful.
---
Data and Statistics
Virginia Tourism Corporation: VTC's Research Team assists with a wide range of tourism-related data analysis and gathering, including the economic impact of tourism on the state and localities, visitor profiles, market share, consumer trends, lodging reports, and the VTC's advertising and marketing campaigns. The goal of the Research team is to provide detailed and timely information for those in the Commonwealth who are interested in the travel and tourism industry.
https://www.vatc.org/research/

---
Medical/Emergency Services
---
Churches

Advent Christian
Victory Chapel Advent Christian Church • Mustoe
Baptist
Highland Baptist Church • Monterey
Brethren
Hiner Church of the Brethren • McDowell (north of town)
Church of God of Prophecy
Monterey Church of God of Prophecy • Monterey (north of town)
Episcopal
Episcopal Church of the Good Shepherd • Blue Grass
Mennonite
McDowell Mennonite Church • McDowell
Methodist
Blue Grass United Methodist Church • Blue Grass
Doe Hill United Methodist Church • Doe Hill
Green Hill United Methodist Church • Mill Gap
Hightown United Methodist Church • Hightown
McDowell United Methodist Church • McDowell
Monterey United Methodist Church • Monterey
Non-denominational
Word of Faith Church & Revival Center • Monterey
Presbyterian
Beulah Presbyterian Church • Mill Gap
McDowell Presbyterian Church • McDowell
Monterey Presbyterian Church • Monterey
Seventh-day Adventist
Highland Seventh-Day Adventist Church • Doe Hill (north of McDowell)